Winter & The Sacred Tree Concert
- a video collage:
ABOUT WINTER AND THE SACRED TREE
.
To Wake You's Winter and the Sacred Tree concert offers a communal celebration of winter through reflection on the themes of the Sacred Tree and the return of the light of the sun. Combining piano, celtic harp, guitar, percussion and vocals, the set of songs is mostly original material, but also integrates some Gregorian Chant, and texts from Hildegard von Bingen, Tagore and ancient Scandinavian sources.
.
The Tree has always been a powerful symbol around the globe, reflecting the grandeur and mystery of nature, both rooted and touching the heavens. Karoline is a native of Denmark- yet it has been while living in California, with some distance, that a deeper reflection on Nordic mythology has emerged. This set of songs explores the mystery of how the World Tree of the North, Yggdrasil, appears to be intertwined with the decorated trees of the Christian tradition.
.
Here is a wonderful opportunity to reflect on deep nature, the sacred, and our relation to them.
.
The experience is meant to be contemplative and meditative, with no applause between songs, and culminating with a lovely sing-along. It has been performed in various settings, such as spiritual centers, churches and other community rooms.
.
The Winter and the Sacred Tree concert is about 45-60 min.
.
A LIVE IN STUDIO RECORDING of the Winter and Sacred Tree Concert is available to purchase at our store here (you can also stream tracks from the album there) as well as at the concerts.

We are able to assist with promotion, ticket links, etc and can also provide our own PA system as needed.
(If desired, we can add a second set of "regular To Wake You songs.)
.
Book this Concert
We'd love to hear from you if are interested in bringing this concert to your community.

Contact us:
Karoline Hausted & Mark Davis
Towakeyou@gmail.com
DK: +45 71 79 33 10/ US: +1 626-864-4810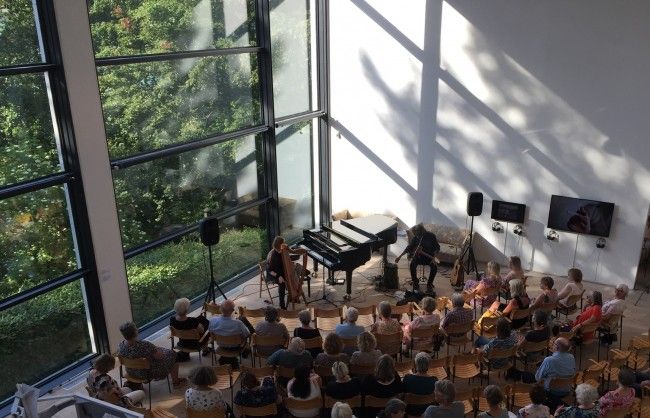 About To Wake You
To Wake You's Mark Davis (US) and Karoline Hausted (DK) bring 30+ years of experience as acclaimed touring musicians as well as studies in Contemplative Musicianship and Kundalini Yoga. Accollades include a Danish Folk Grammy nomination (Karoline) and voted Orange County's Album of the Decade by the Los Angeles Times (Mark).  Karoline and Mark are also members of the SLO-based, award winning quartet Shadowlands.

Press clips
"Songs that linger around the corners of your soul long past their plays."
- Global Texan Chronicles

"If you ever get a chance to see To Wake You live - jump at it. I promise you'll be glad you did."
- Simply-begin.com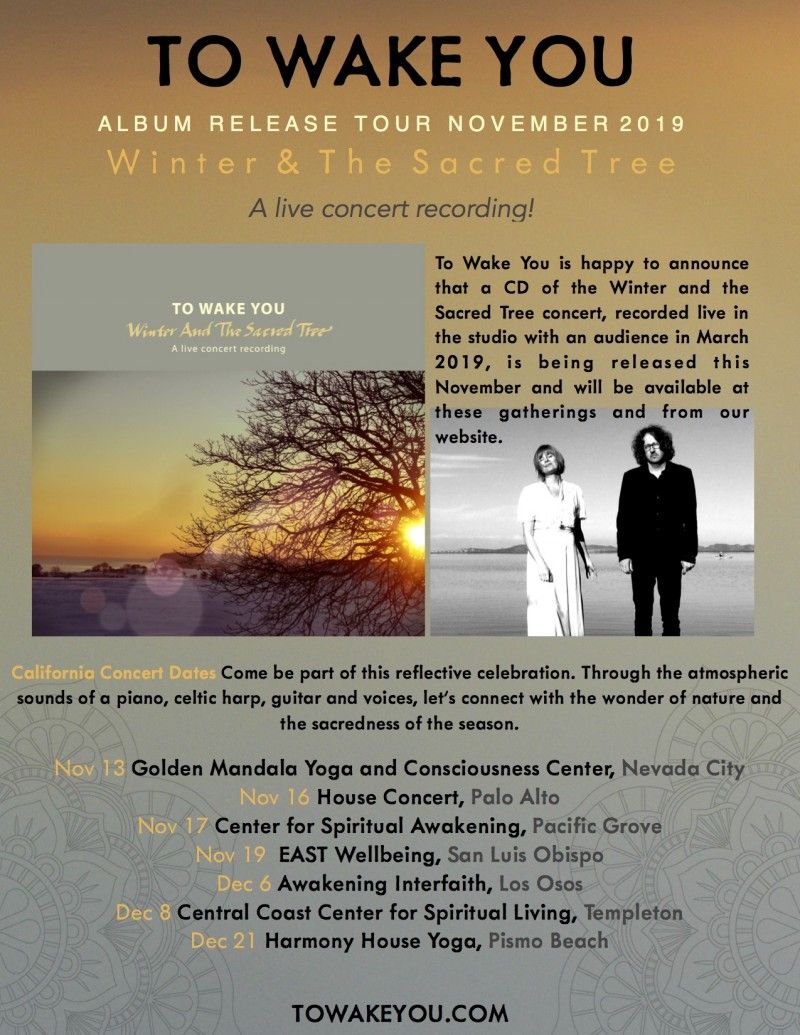 Press photos to download: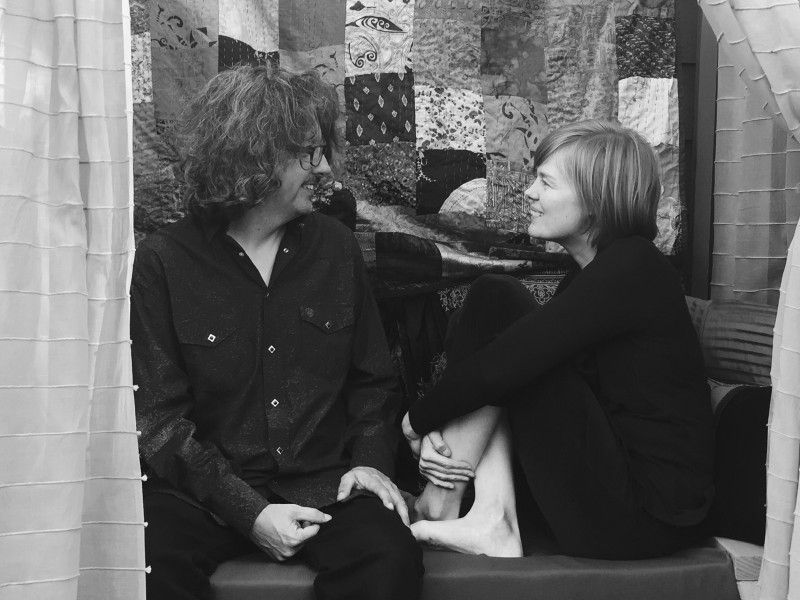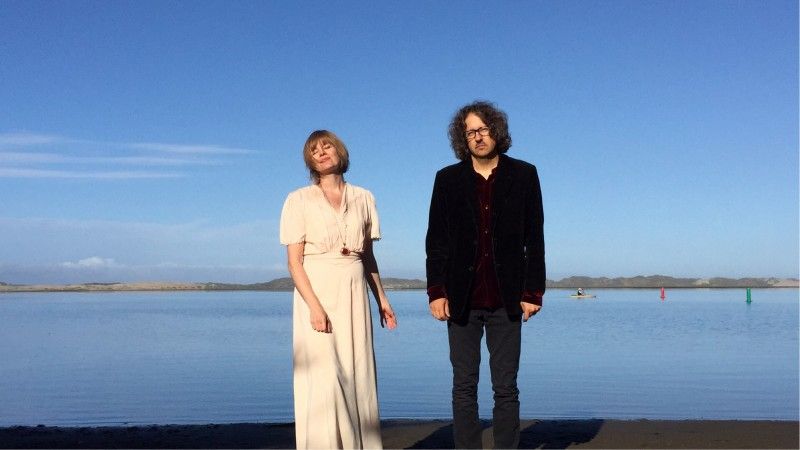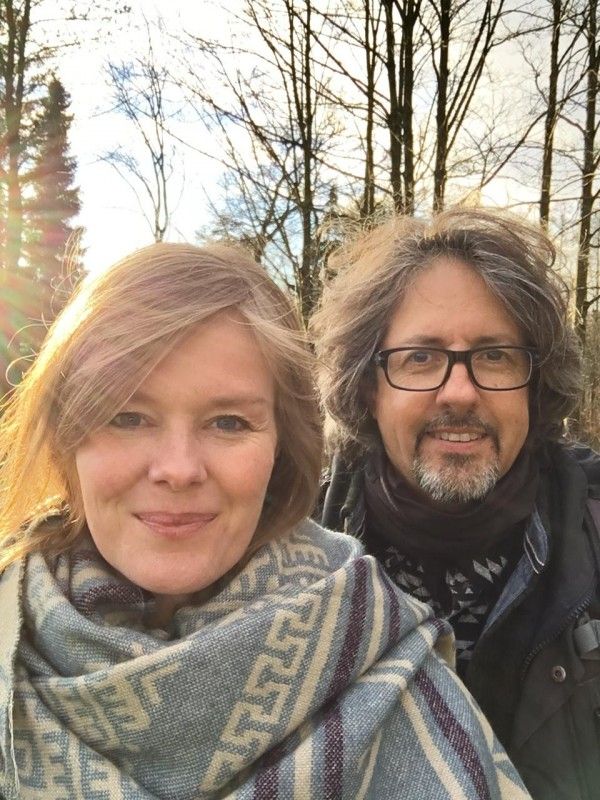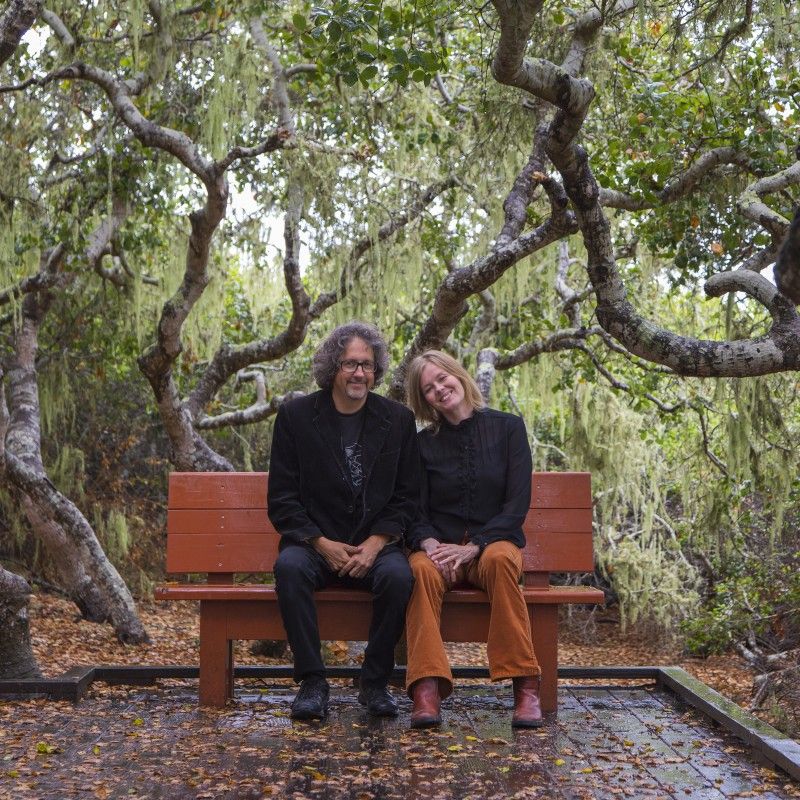 Photo by Carl Adams
Other  Music for purchase can be found here at our Bandcamp page.
Booking & Press:
towakeyou@gmail.com 
DK: +45 7179 3310
USA: +1 805 242 3101
"Not knowing what to expect, I'm a blank slate entering the early show featuring To Wake You. For me, there is something primitively soothing about the music I was hearing and it went straight to my soul. Between the musical harmony and the rhythmic melodies,

To Wake You is taking the small crowd into a hypnotic state. It was at that moment I realized what music could do to people!

Can a mere song change people's minds? I doubt that it is so. But a song can infiltrate your heart and the heart may change your mind. To Wake You replayed past memories, awoken forgotten worlds and made minds travel. "
#tobiethepunk
"…It was at Esalen that I had the great pleasure of hearing To Wake You in Concert a couple of months ago (…) If you ever get a chance to hear them live -- together as To Wake You or solo -- jump at it. I promise you'll be glad you did."
-Ty Webster // Simply-Begin.com
"Where The Day Went" is an outlier in modern collections of music which represent the unfathomable pace of globalization. Stitching together a quiet reflection, To Wake You capture their truly abstract form within the cinematography of the piece.
The song itself is a peacefully crafted candidate for exploring how time can so easily slip away. Any perceived vagueness ought to be swept aside, and instead taken as a prompt to seek the deeper significance of their creation.
While some listeners may find it challenging to engage with, the philosophical nature of Mark and Karoline's musical collaborations invite an appreciation of finer details. As a standalone introduction to the duo's talents, excitement should be a natural response to how close we are to the release of Beauty In The Smallest Things — whose title only compounds those observations. 4.5/5.
 -Michael Brummett  // Impose Magazine, January 31, 2017
"You're going to have listen to To Wake You's "What Is It?" and "To Wake You" back-to-back to fully appreciate their poetry. That's not to say the singles aren't great individually, but the full effect is felt with both playing immediately after each other.(...) The first one is more light-hearted lyrically and in tone, with Hausted's vocals full of unrestrained hope, curiosity, and sincerity. The flipside is Davis' "To Wake You" single, which is darker, slightly more sensual, and hauntingly beautiful. If "What Is It?" is the start of a relationship, full of wonder and almost child-like optimism, always questioning, like the title suggests, then "To Wake You" is the answer to those questions, ones we might not always want to know the answer to. And I kind of love both of them a lot."
-Katey Stoetzel // Impose Magazine
"The reason you shouldn't listen to something just once and then dismiss it is because you may miss out on gems such as To Wake You – "Not Gonna Fall". A sparse and sprawling track of seemingly hopeful love, quiet positivity or perhaps perseverance most likely all three.
To Wake You's Karoline Hausted and Mark Davis certainly conjure up romantic dreams of fabled The Swell Season and this is that feeling of comfortable vs. uncertainty meets you canthat makes this track swell for all seasons forward moving romantics."
-Walter Price // globaltexanchronicles.com